We are an NGO dedicated to protection, afforestation and reforestation
We started in 2009 and have projects in Madagascar, Togo, Benin, Cameroon and Ghana. Created as a non-profit organization under Belgian and Luxembourg law, our NGO enables the compensation of the ecological footprint of the inhabitants of our industrialized countries through the planting of trees in developing countries.
Creation of local tree nurseries
In order to ensure the monitoring and development of reforestation, we create a nursery in each of the planting sites and train local people to manage it. Through local authorities and schools, we are developing a program to raise public awareness of environmental protection. To achieve these objectives, all our members are committed to working on a voluntary basis to ensure that all funds entrusted to us are used directly and fully for the management of our nurseries and tree planting.
On the other hand, we pay the tree nurserymen and tree planting workers a salary and thus contribute to improving the life of the people living in the reforestation areas.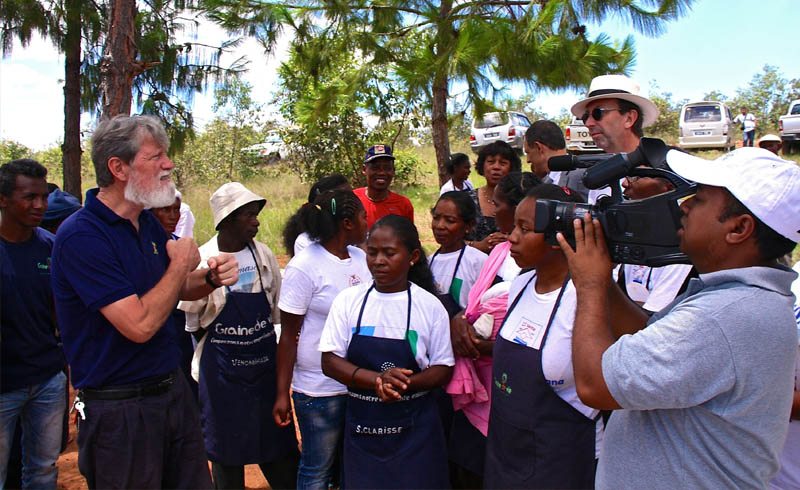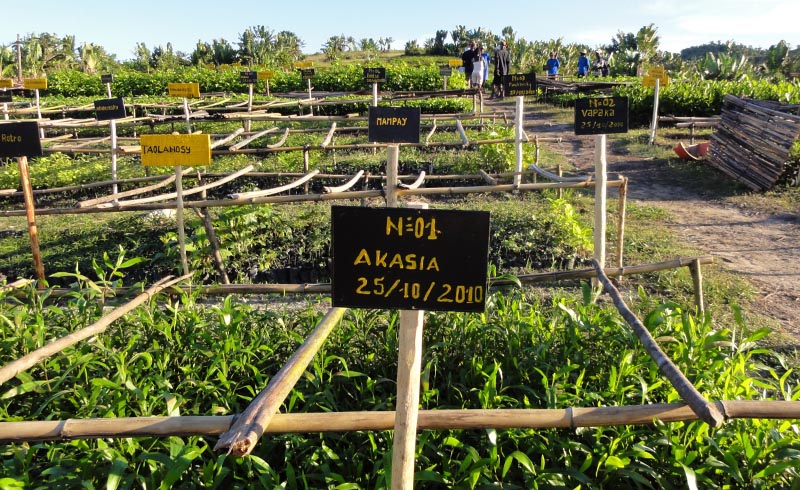 Compensate your carbon emissions
Carbon offsetting is ensured by planting trees in large-scale projects whose nurseries and plantations are managed by Graine de Vie. We work in partnership with Madagascar National Parks to secure, protect and even restore primary forests.
Raising awareness of the people
By training tree nurserymen and raising awareness in schools and villages of the need to preserve the environment. By creating unifying projects in isolated regions. By integrating women into the labour market in order to combat exclusion.
Economical benefits
We employ 10 FTEs on site and 350 daily collaborators (our European members are all volunteers). By planting cash crops in a sustainable way (fruit trees, essential oils, building materials). Biodiversity also enhances the country's tourist attractiveness.
FACTS ABOUT GRAINE DE VIE IN 2020
We have offices in :
Belgium, France and Luxemburg.
144
Number of planted tree species.
35.000.000
Number of trees planted since we got started in 2009.
We have 445 active collaborators
45 are active in Europe (only volunteers) of which 10 are directing operations and 400 are active in Madagascar for reforestation (salaried).
20.000
Number of children that we can raise awareness of every year.
9
Mangrove restauration projects
17.500 people/year
On average one person produces 10 tons of C02 per year. The 35 million trees we planted compensate for the CO2 emissions of 17.500 people each year. (175.000 tons CO2/year).
Origin of donations :
Belgium, Luxemburg, France, Netherlands, Finland, Madagascar.
896
Number of reforestation sites.
12
Projects to restore and protect national parcs
Projects in Madagascar
Since 2009, creation of 500 reforestation sites. We also have 218 nurseries in 16 of the 22 regions and 8 schools. These nurseries produce a total of 700,000 plants per year. Add to this 9 mangrove restoration projects and 11 projects for the protection and restoration of Malagasy national parks.
Projects in Togo
The project, initiated in Togo by Graine de Vie and local associations, consists of sensitizing the 116 communes in the country to the protection and restoration of their forest resources by creating in each of them 25 tree nurseries producing 10,000 trees each year for the population and by planting 5,000 additional trees using the semi-direct technique.
Projects in Benin
We started with the creation of 6 tree nurseries in collaboration with local organisations
Partnership projects in Cameroon
We started in November 2020 by visiting local city councils together with local organizations and created 2 tree nurseries in Mandjok and Kiki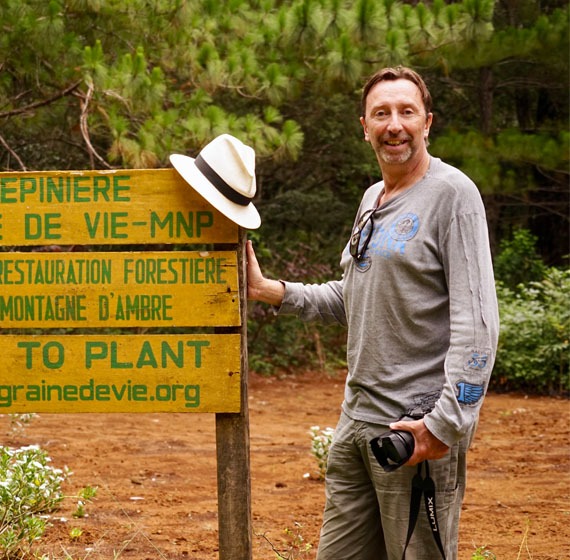 Its time to act !
Frédéric Debouche, President of our  NGO.
In just two centuries of industrial revolution, man has managed to damage his habitat, the Earth, which is the magnificent and fragile result of millions of years of evolution, often in irreversible ways.
The destruction of forests is taking on such proportions that, each year, more than twelve million hectares of forest disappear, an area equivalent to four times the total surface of Belgium.
We do not have the right to leave our children with the heritage of managing our failings. If we do not act now, we will be guilty of failing to assist humanity which is in grave danger.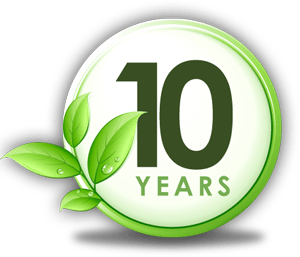 GRAINE DE VIE
Celebrated its 10th year of existence (2009-2019)
10.000 trees will capture 1000 tons of CO2
for a total sum of 2.500,-€, that's 20,-€ per month for 125 months to compensate the ecological
footprint of ALL MY LIFE.
Latest news about our projects
All our teams are hard at work distributing and helping the population to plant the 850,000 tree seedlings from our 25 nurseries