Sponsorship Officer
Graine de vie asbl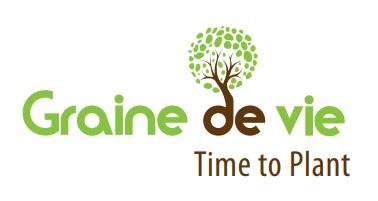 Who we are:
Our planet is no longer able to compensate for the ecological footprint generated by human activity. Today, it would take the equivalent of two planets Earth to make this footprint neutral.
Deforestation alone is responsible for more than 20% of global greenhouse gas emissions. Over the last 60 years, the human species has destroyed half of the Earth's primary forests.
This is why, in 2009, we created GRAINE DE VIE, an NGO, which has a double objective: on the one hand, to raise awareness among the inhabitants of the countries where we intervene to protect their own environment by helping them fight against the destruction of their forests and, on the other hand, to raise awareness among the people and companies of our industrialized countries to compensate for their excessive ecological footprint by helping them to plant trees in the countries where we intervene.
Today, we are looking to reinforce our team with a caring, qualified, resourceful person, capable of establishing solid human relations and, above all, ready to support the existing structure in its growing deployment by giving us the benefit of their qualities and enthusiasm.
WE ARE LOOKING FOR: Sponsorship Officer
Purpose of Job:
To help drive new and support existing Grainedevie funding projects and increase the relationship with donors, sponsors, and other partners. 
Duties and responsibilities:
Sponsorship:
Implement annual fundraising strategy in collaboration with the NGOs Management Team, helping to create maximum impact for GdV target group of sponsors
Identify and suggest sponsorship opportunities, including recruitment of donors (through research, online media, participation in roundtables, organization of events, site visits, etc.)
Prepare fundraising offers and bids, process and admin management of related activities. 
Organize and support networking and other events as well as public communication related to activities of the NGO, in Europe and in other geographies.
Key day-to-day contact person for existing donors and partners: maintain relationships, with the aim of creating solid, personal, and lasting relationships.
Administration:
Planning, budgeting ad forecasting donations income
Preparation of sponsor's reports and presentations, participation in meetings
Monthly updates to Board of Directors
Support the NGO's President with ad hoc tasks related to fundraising
Preparation of meetings, drafting of minutes, and follow-up of meetings
Skills and talents required:
Ability to manage projects
Ability to plan and manage own time and workload
Written and spoken fluency in French and English is required, Dutch is a plus
Excellent communication skills (verbal and writing).
Proficiency with MS Office, knowledge of social media
Knowledge and curiosity for new communication technologies
Desired experience:
Experience with charity fundraising over a range of methods
Project Management at any level (junior OK)
Work Contract: To be defined (freelance or employee).
Contract start date: To be defined  (as soon as possible)
Workplace: various options available (including homeworking and at headquarters in Le Roeulx)
How to apply?
Send email to info@grainedevie.org .
Enclose  your CV and a cover letter in PDF format, naming them as follows
LASTNAME/FIRSTNAME-CV + LASTNAME/FIRSTNAME-LETTER
Please note that you must be eligible to work in Belgium to apply for this position.